Top-Notch Paver Stones for Austin, TX, Contractors and Homeowners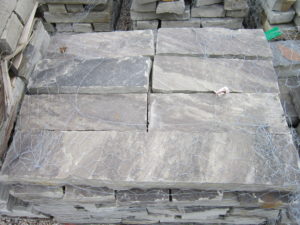 ASAP Stone and Landscaping Supply is proud to offer the highest quality paver stones available in Austin, Texas. We only offer natural stone products, which feature visually appealing, natural variations. We also have strict quality standards, and only offer products that have been quarried from deep underground, ensuring they have exceptional density and color saturation. Whether you're a builder in need of large quantities of stone for multiple projects or a homeowners looking to complete a do-it-yourself patio with concrete pavers, you'll find exactly what you're looking for at our stone yards.
To meet the unique needs and budgets of the customers we serve in Austin, TX, ASAP Stone and Landscaping Supply offers several different types of paver stones for sale, including:
Limestone, which is cost-effective yet highly durable
Sandstone, which is smooth and features a beautiful, natural appearance
Quartzite, which has an attractive color and is one of the hardest stones available
Of course, paver stones are only one of the many different types of stone products that we offer. In fact, our inventory includes everything from building products, such as dry stack stone and builder stone to landscaping materials, such as boulders and aggregates. Our customers can even find a variety of grasses, soils, and other products to keep lawns and gardens looking lush and healthy.
If you'd like to learn more about the paver stones that we offer at ASAP Stone and Landscaping Supply, contact us today or visit one of our two conveniently located stone yards in Austin, TX.