Dry Stack Stone from ASAP Stone and Landscaping Supply in Austin, TX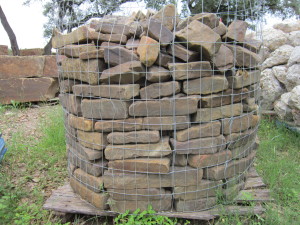 If you're looking for high quality dry stack stone for an outdoor project in Austin, Texas, turn to ASAP Stone and Landscaping Supply. We have earned a reputation for only providing the highest quality stone at competitive prices that are suitable for virtually any outdoor building application. This is thanks to our strict quality standards – all of our stone is quarried from deep underground to ensure it is high in density and rich in color.
Whether you are a homeowner who would like to build a do-it-yourself fire pit or a contractor who needs to build a large retaining wall, you'll find exactly what you need among our selection of dry stack stone. Our stone yard has the most popular stone types, such as flagstone, quartzite, limestone, and sandstone. And, we source these products from quarries around the country, such as Oklahoma and Pennsylvania, allowing you to find the exact products you need at a price that suits you budget.
What's more, ASAP Stone and Landscaping Supply offers an unrivaled level of customer service. Customers in Austin, TX, return to us for stone and other landscaping supplies again and again because we provide:
Fast service – When you visit our stone yard, your needs will be handled quickly.
Expert advice – Whether you need assistance deciding how much stone you'll need for your project or what type of stone is best for your application, our experts are here to help.
Delivery – We can arrange for same- or next-day delivery to your worksite.
To learn more about the benefits of purchasing dry stack stone from ASAP Stone and Landscaping Supply, contact us or drop by one of our convenient locations in Austin, TX, today.