A Wide Variety of Patio Stones Available to Professional Contractors and Homeowners in Austin, TX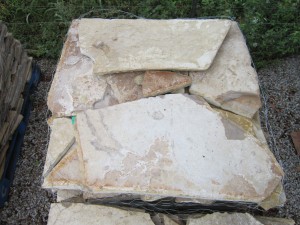 For the finest selection of patio stones in Austin, Texas, turn to ASAP Stone and Landscaping Supply. Unlike many of our competitors who offer low-density stone that has been quarried near the earth's surface, we only offer products that have been extracted from deep underground. This ensures that our stones have vibrant colors and unbeatable strength, which makes them ideal for creating beautiful, long-lasting patios.
Whether you're a homeowner looking for pavers to take on a do-it-yourself patio project, or a professional builder who requires many different types of stone for residential and commercial jobs, you're sure to find what you're looking for among our enormous selection of patio stones. At our Austin, TX, stone yards, you can find flagstone, limestone, quartzite, sandstone, and more. Plus, we offer products that have been quarried from areas around the country, such as Texas, Oklahoma, and Pennsylvania, so you can easily select an option that has the look you want at the price you can afford. We even offer many stone styles other than patio stones, including:
Edging stone
Landscaping stone
Dry stack stone
Builder stone
And more
In addition to offering a wide variety of durable patio stones and other durable products, ASAP is proud to provide outstanding customer service. When you visit our stone yard, our team of experienced experts can help make your project a success by recommending the type and quantity of stone that will best suit your needs. What's more, we'll help you load your truck as quickly as possible or even arrange for same- or next-day delivery to help keep your project's timeline on track.
To learn more about our selection of patio stones, contact us today. Or, you can simply drop by one of our stone yards, which are conveniently located in Austin, TX.