Natural Stone Pavers for Projects in Austin, TX, and the Surrounding Communities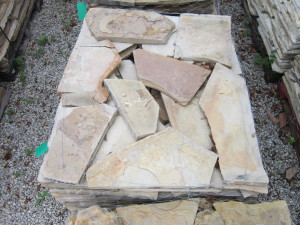 Stone pavers are the best choice to ensure optimal results for your outdoor project in Austin, Texas. That's because, unlike inferior products, such as stamped concrete pavers that can crack easily, natural stones are exceptionally durable and can endure heavy foot traffic for years without showing wear. Not to mention, the best stone products have unique variations and rich, natural colors that are unrivaled in their beauty.
At ASAP Stone and Landscaping Supply, we offer the finest stone pavers available in Austin, TX. Not only do we provide some of the most durable and attractive types of stone, such as quartzite, limestone, and sandstone, but we also ensure that they are all exceptionally high in density. This is because we only provide stone that has been quarried from deep within the earth, so they are ideal for virtually any application. Plus, we offer stones from many different parts of the country, making it easy for you to find the products that best suit your unique needs and budget. Some of our most popular options include:
Texas stone
Arizona stone
Pennsylvania stone
Oklahoma stone
So, whether you're a homeowners looking for beautiful, competitively priced stone pavers to complete a do-it-yourself walkway project, or a builder who needs the finest stone to construct a patio for a discerning customer, ASAP Stone and Landscaping supply is the ideal destination. To learn more about our products, you can contact us or simply visit one of our stone yards in Austin, TX, to see our outstanding selection of stone pavers in person.