A Wide Selection of Boulders Available for Building Projects in Austin, TX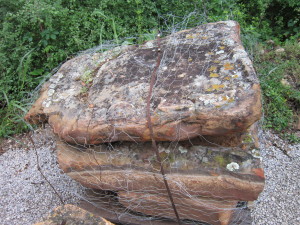 When contractors and homeowners need boulders for a building or landscape project in Austin, Texas, they turn to the experts at ASAP Stone and Landscaping Supply. We have a reputation for providing only the highest quality natural stone products that have been quarried from deep within the earth, ensuring optimal durability and richness of color. And, our service is second to none. Need help determining which type of stone is best for your application or what quantity you'll need to complete a project? Our knowledgeable employees are here to help. Plus, you'll receive speedy service, helping to keep your project's timeline on track. We can even arrange for same- or next-day delivery to your worksite.
Whether you require boulders for a retaining wall, landscaping project, or simply a single oversize boulder as a decorative accent, you'll find the products in the size, shape, and color you need at our stone yards in Austin, TX. Our enormous selection of boulders includes:
Moss potato boulder
Honeycomb boulder
Pancake boulder
Cave rock boulder
Sandstone boulder
Limestone boulder
And more
In addition to boulders, we offer all of the natural stone building materials you'll need, regardless of your application or project size. We offer many different types of builder stone, patio stone, dry stack stone, and a variety of landscaping supplies, such as sands, soils, and decomposed granite.
To learn more about the boulders and other types of natural stone we have available at our Austin, TX, stone yards, contact or visit us today.