Masonry Tools for Building Projects in Austin, TX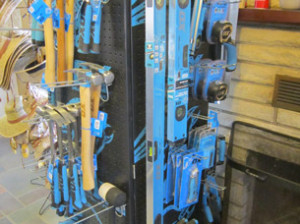 High quality masonry tools are an essential part of any successful building project in Austin, Texas. Whether you're a contractor building a large-scale retaining wall or a do-it-yourself homeowner installing edging stone around your garden, the right set of tools will go a long way to ensuring you get the results you're after. However, with so many brands available from so many different sources, how can you be sure you're getting premium products at an excellent value?
ASAP Stone and Landscaping Supply is the name that discerning customers trust when looking for masonry tools in Austin, TX. Our goal is to offer our customers with the greatest value for their dollar by providing competitive prices on outstanding tools from the trusted manufacturers Marshalltown and OX Tools. At our stone yards, you'll find all the specialty tools you need for a successful stone building project, including:
Saw blades
Trowels
Mixing paddles
Scrapers
Sanders
Edgers
Chisels
Jointers
Hammers
Brushes
We also offer protective gear, such as gloves and eye protection to ensure you stay safe during construction. And, of course, masonry tools are only a small part of what we offer. Contractors and homeowners alike know that we are the best company in the region to turn to for the highest quality natural stone products. From decorative accents such as boulders to durable building products such as patio stone, we only offer highly dense and beautiful stone in the most popular types, including sandstone, limestone, and quartzite.
Visit one of ASAP Stone and Landscaping Supply's two stone yards in Austin, TX, today to browse our selection of masonry tools and stone products.