Decorative Stone for Homeowners and Contractors in Austin, TX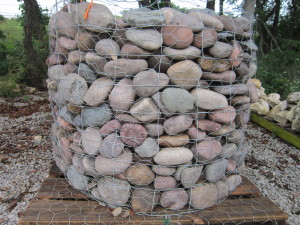 Decorative stone is the perfect finishing touch for a wide range of landscaping projects in Austin, Texas. Whether you're a homeowner looking to add some flair to a newly installed walkway or a contractor who needs attractive stone products as part of a large landscaping project, ASAP Stone and Landscaping Supply is the company to turn to. We offer only the highest quality stone that is quarried from deep underground, ensuring exceptionally high durability and richness of color – perfect for outdoor projects that call for decorative stone.
What's more, we offer the most popular stone types, allowing builders and homeowners in Austin, TX, to get the stone that suits both their needs and budgets. Our stones include:
Limestone – A highly economical option that is extremely durable
Sandstone – An exceptionally attractive product that is smooth and rich in color
Quartzite – One of the most durable stones available and features beautiful varied colors
Regardless of what kind of decorative stone you require for your projects, you can rest assured that ASAP Stone and Landscaping Supply will provide the best products at highly competitive prices. We also offer the industry's finest service. For example, we will take the time to help you determine what type of stone is best for your project and how much you'll need to complete the job, so you can avoid spending more than you need to or having to take multiple trips to our stone yard.
To learn more about our decorative stone, contact us today or simply visit one of our stone yards in Austin, TX.