A Variety of Edging Stone for Builders and Homeowners in Austin, TX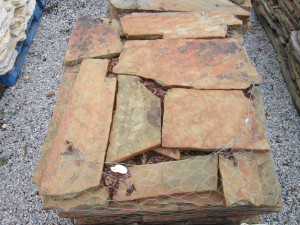 When discerning builders and homeowners require edging stone for a project in Austin, Texas, they know to turn to the experts at ASAP Stone and Landscaping Supply. We have earned a reputation for carrying the finest stone in the region that has been sourced from deep within the earth and has an unrivaled density and naturally rich color. This means that our products are the ideal choice for virtually any outdoor application, such as lining a walkway, driveway, garden, and many others – not only will they provide a natural, attractive appearance, but they will also be more resistant to the fading and chipping that are common among inferior products, such as concrete.
Our commitment to providing only the highest quality edging stone is only one of the many reasons that Austin, TX, contractors and homeowners turn to us over the competition. We carry a wide selection of stone types, sizes, and colors to suit you or your customers' unique preferences. Some of the different types of stone we offer include:
Flagstone
Quartzite
Limestone
Sandstone
In addition to edging stone, ASAP Stone and Landscaping Supply offers many other products that are ideal for landscaping projects. For example, we offer boulders that can be used as decorative accents, decomposed gravel for walkways, stone pavers for patios, and much more.
For more information about our products, including the types of edging stone we offer, contact ASAP Stone and Landscaping Supply today or visit one of our two stone yards in Austin, TX.