A Variety of Pavers for Sale in Round Rock, TX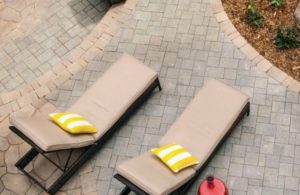 Any big box home improvement store in Round Rock, TX, can have pavers for sale, but they almost certainly won't have the same natural stone pavers offered by ASAP Stone and Landscaping Supply. Our company has spent over a decade helping homeowners improve their landscaping with beautiful pavers, and we've seen firsthand just how big a difference the quality of the pavers can make in the aesthetic appeal and longevity of your hardscaping.
Why Choose Natural Stone Pavers?
Natural stone pavers provide a unique look that cannot be replicated. That's because, simply put, stone is a natural phenomenon, and its textures, colors, and grain are one-of-a-kind. You may assume that natural stone pavers are out of your budget, but at ASAP Stone and Landscaping Supply, we know there's a natural stone option out there for anyone. Our selections include:
Sandstone
Limestone
Quartzite
We offer a variety of options, including concrete pavers, to meet a wide range of needs and budgets, and our professionals will be glad to help you select the option that is right for your home and the specific kind of project you are looking to complete. Plus, we source stones that have been quarried from Pennsylvania, Oklahoma, and other areas of the country, offering even more of a variety.
If you would like more information about our pavers for sale in the Round Rock, TX, area, contact ASAP Stone and Landscaping today. A member of our team will gladly help you find the pavers that will meet your needs.