Natural Paver Stones for Builders and Homeowners in Bee Cave, TX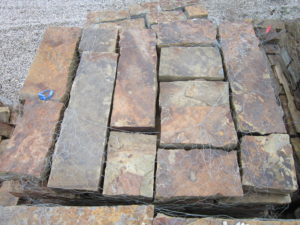 Using natural paver stones is the best way to achieve a unique, interesting appearance for an outdoor building project in Bee Cave, Texas. This is because only natural stone products feature variations in color, grain, and texture. At ASAP Stone and Landscaping Supply, our entire inventory of pavers is made from natural stone that not only have these rich, beautiful variations, but have also been quarried from deep within the earth for optimal density and durability.
At ASAP Stone and Landscaping supply we offer limestone, quartzite, and sandstone paver stones to Bee Cave, TX, contractors and homeowners, allowing them to select the product that is best suited to their aesthetic preferences and budgets. We also carry stones that have been quarried from different areas of the country, such as Oklahoma and Pennsylvania, which means there's an ever greater variety styles available.
In addition to providing many different kinds of paver stones, we also offer exceptional service. We provide:
Fast service from experienced professionals, so you can get back to your jobsite as quickly as possible
Advice from industry experts on what type of stone will work best for your project and budget and how much you'll need to complete a project
Reliable same- or next-day delivery
To learn more about our paver stones and the other natural stone products that we offer to Bee Cave, TX, contractors and homeowners, contact ASAP Stone and landscaping today. Or, stop by one of our two conveniently located stone yards.