Paver Stones from ASAP Stone and Landscaping Supply for Lakeway, TX, Builders and Homeowners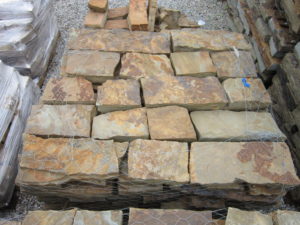 At ASAP Stone and Landscaping Supply, we offer only natural paver stones, all of which have variations and rich colors. For contractors and homeowners in Lakeway, Texas, looking to build a patio, pool surround, or any other outdoor living space, our products are the ideal option not only because they help make each project unique, but also because they have been quarried from deep within the ground for exceptionally durability.
In addition to offering only top-quality paver stones, ASAP Stone and Landscaping Supply offers an unparalleled level of customer service. For example, we keep our stone yards fully staffed so we can help load contractors' trucks quickly and help them to keep their building schedules on track. We also offer fast, reliable delivery to locations in Lakeway, TX, and the surrounding areas (usually same- or next-day). Plus, we have a staff of experts who can provide valuable advice about:
What type of stone to use in your project – We carry limestone, sandstone, and quartzite paver stones, all of which have distinct advantages. Our team can help you determine which stone will work best for your project.
How much stone you will need – We know how much of our products are needed to complete projects of all sizes, which helps our customers avoid wasting money on unnecessary material.
If you require paver stones for a building project in Lakeway, TX, there's no better company to turn to than ASAP Stone and Landscaping Supply. Contact us today or visit one of our two stone yards to learn more about our products.