Top-Quality Road Base Available from ASAP Stone and Landscaping Supply in Austin, TX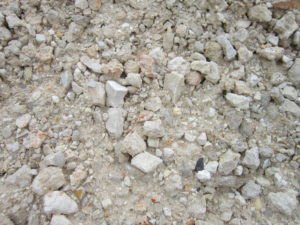 Road base is a mixture of clay and stone aggregate that is used beneath roadways and driveways throughout the world. For builders and homeowners in Austin, Texas, ASAP Stone and Landscaping Supply is the premier source for this essential material. Our products are composed of the ideal ratio of premium aggregates and clay, which makes it as easy as possible to establish a durable base for drivable surfaces that is both highly resistant to moisture infiltration and capable of supporting heavy loads.
At our two stone yards in Austin, TX, ASAP Stone and Landscaping Supply offers a wide range of other aggregate products in addition to road base, all of which are of the same high quality. These products include:
River rock
Texas black star
Texas pea gravel
Texas decomposed granite
Texas concrete sand
Mexican beach pebbles
And more
Whether you're a builder who requires truckloads of road base for a large-scale project or a homeowner looking to complete a DIY driveway project, ASAP Stone and Landscaping Supply has the ideal solution for you. Our products are not only high quality, but also competitively priced. And, we offer excellent customer service. For example, we can help you determine how much of a product you'll need, helping you to avoid shortages or excesses. And, we can arrange same- or next-day delivery to your worksite.
To learn more about the road base, and other aggregate products, that we offer, visit one of our two conveniently located stone yards in Austin, TX, today.