Beautiful Quartzite Slabs Available to Homeowners and Builders in Austin, TX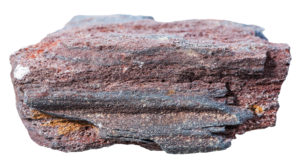 Quartzite slabs have become a popular choice for contractors and homeowners in Austin, Texas, who want a durable and attractive building material. This type of stone is metamorphic, meaning it has formed over long periods of exposure to extreme temperatures and pressure. The result is a stunning natural product with rich natural earth tones that resembles marble, but requires far less upkeep.
At ASAP Stone and Landscaping Supply, we offer quartzite slabs that have been quarried from deep underground, ensuring it has exceptional coloring and density. Its incredible durability and resistance to fading means that quartzite is an excellent choice for a wide range of applications, including:
Countertops
Kitchen, bathroom, and foyer flooring
Backsplashes
Patios
Veneer
And much more
Quartzite slabs is only one of the many natural stone products that homeowners and builders in Austin, TX, can find at our stone yards. We also offer limestone and sandstone in a variety of configurations, such as veneer, patio stone, builder's stone, and more. Plus, these products are quarried from different areas throughout the country, including Arizona, Texas, and Pennsylvania, which means a variety of natural colors and patterns are available.
If you'd like the most durable and beautiful quartzite slabs for a building project, ASAP Stone and Landscaping Supply is the company to turn to. Visit one of our two stone yards conveniently located in Austin, TX, and we'll be happy to answer any questions you may have.