Supplying Top-Notch Patio Slabs to Contractors and Homeowners in Austin, TX, and Nearby Areas – ASAP Stone and Landscaping Supply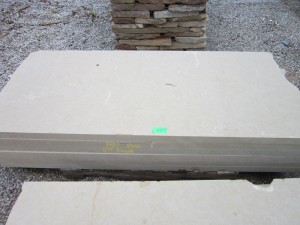 When comparing suppliers of patio slabs in the Austin, Texas, area, one company stands out above the rest – ASAP Stone and Landscaping Supply. Our customers turn to us for durable, beautiful, natural stone slabs and prompt service from experienced and knowledgeable professionals.
At ASAP, we pride ourselves on the quality of our patio slabs. All of our stone has been quarried from deep under the earth, to ensure that it meets our high standards of durability and aesthetic appeal. We offer several types of stone slabs to choose from, each with its own unique benefits, including:
Limestone – low cost and high durability
Quartzite – similar to marble in appearance
Sandstone – natural color and a smooth feel
Whether you are a contractor who needs to complete a project on a deadline or a homeowner looking to give your patio area a facelift, you will benefit from the top-notch customer service that we provide. We offer same- or next-day delivery on our patio slabs, and when you visit our Austin, TX, location, our experienced staff members will provide fast and friendly service to keep your building project on track. We also offer advice from experts to ensure you receive the correct type and amount of stone for your project.
To find out more why so many homeowners and contractors consider us to be the premier supplier of patio slabs and other stone and masonry products in the Austin, TX, area, contact ASAP Stone and Landscaping Supply today.