Use Natural Stone Slabs for Your Building Project in Austin, TX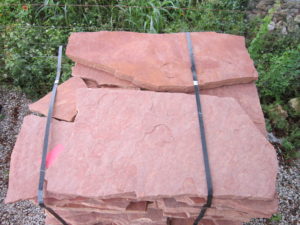 There are many advantages to using natural stone slabs for your building project in Austin, Texas. Unlike manufactured stone, natural products have infinite variations, which makes each project unique. Plus, no manufactured product can match the richness and beauty of natural stone.
ASAP Stone and Landscaping Supply is proud to provide exclusively natural stone products to homeowners and builders. At our two stone yards in Austin, TX, our customers can find many different types of natural stone slabs, including:
Limestone – Low cost, yet highly durable
Sandstone – Has a smooth feel and attractive natural coloring
Quartzite – Extremely durable and has an appearance similar to marble
We are committed to providing only the most dense and richly colored stone products – a claim which we back up by only carrying stone that has been quarried from deep underground. This ensures that all of our slabs are ideally suited to a wide range of applications, including as builders stone, patio stone, edging stone, dry stack stone, stone veneer, aggregates, and more.
In addition to offering the finest natural stone, ASAP provides outstanding customer service. For example, if you're not sure of the type and quantity of stone you'll require to finish a project, our experts can help, so you won't have to deal with a shortage or surplus. We also understand that for builders, time is money. That's why we strive to provide fast service at our stone yards, helping to keeping your project's timeline on track.
If you'd like to learn more about the benefits of turning to ASAP Stone and Landscaping Supply for natural stone slabs, visit one of our stone yards in Austin, TX, today.