Premium Sandstone Paving Slabs for Homeowners and Contractors in Austin, TX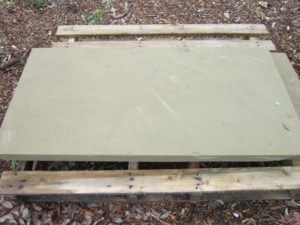 If you require sandstone paving slabs for your building project in Austin, Texas, there's no better company to turn to than ASAP Stone and Landscaping Supply. We have earned a reputation as homeowners' and contractors' go-to source for natural stone because we only offer the finest products and provide outstanding customer service.
Just like the rest of the stone that we offer, ASAP only provides sandstone paving slabs that have been quarried from deep within the earth. This practice ensures that our customers receive all the benefits that sandstone has to offer, including:
Beautiful coloring that has the tendency to become richer over time
Exceptional workability, making it easier to hand tool than many other types of stone
Extreme durability, which is ideal for both outdoor and indoor applications
Our sandstone slabs can be used in applications ranging from walkways and patios to interior tile and veneer. Plus, if you're on the market for more than one type of stone, ASAP has you covered. Our selection includes limestone, quartzite, and even stone aggregates, so you'll easily find all of the stunning, natural stone products you'll need to complete your project.
At ASAP, we're known for providing excellent customer service in addition to premium stone. We provide fast loading at our stone yards as well as same- or next-day delivery to help builders prevent workflow interruptions at their jobsites. Plus, our experts are always happy to provide advice on the type and quantity of stone that is best suited for specific projects.
Visit ASAP Stone and Landscaping Supply in Austin, TX, today to see our outstanding selection of natural stone products, including sandstone paving slabs.