Top-Notch Stone Slabs for Your Next Building Project in Austin, TX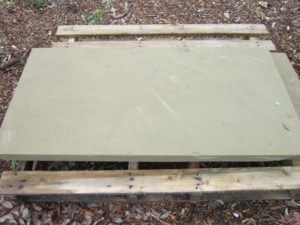 If you need stone slabs to complete your next building project, turn to the premier stone supplier in the Austin, Texas, area – ASAP Stone and Landscaping Supply. Whether you are a contractor looking for materials for your next job or a homeowner looking to take on a remodeling project, we can supply you with the products that fit your aesthetic and budgetary needs. We offer a variety of stone slabs to choose from and our staff is here to answer any questions you might have and provide you with fast and friendly service.
When you choose ASAP to be your stone supplier, you can select from a variety of different stone slabs, quarried from deep underground to ensure their beauty and durability, including:
Sandstone, which has beautiful, natural coloring and a smooth feel
Limestone, which carries the lowest price tag, yet possesses high durability
Quartzite, a popular choice for its similar durability and appearance to marble, without the upkeep that marble requires
At ASAP, we know that quality and selection is important, but we also know that your time is valuable. That's why we offer same- or next-day delivery for our stone slabs. And, when you visit our location in Austin, TX, our staff members will work to serve you as quickly as possible. However, if you have questions or need help choosing the product that's right for you, they will be more than willing to take the time to assist you.
For more information about our stone slabs, contact ASAP Stone and Landscaping Supply today. Or come down to our brick and mortar location in Austin, TX, to see them firsthand.