Stone Mortar and Other Masonry Products Available for Contractors and Remodelers in Austin, TX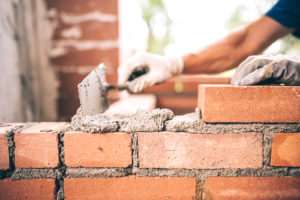 If you need to acquire stone mortar for your next construction or remodeling project in Austin, Texas, you can turn to ASAP Stone and Landscaping Supply. We offer a variety of masonry products, including mortar, at competitive prices, and our friendly and knowledgeable staff is here to provide fast, reliable service to help keep your project on track.
At ASAP, we carry many different types of stone mortar that can be used for a wide variety of applications, including:
Adhering stone veneer siding
Bonding blocks on load-bearing or non-load-bearing walls
Paving patios and walkways
Repairing stone structures
And more
If you are unsure as to what type of stone mortar will be best for your project, you can visit our stone yard in Austin, TX, and consult with a member of our staff, who will listen to your needs and help you choose the right materials. Our staff can also help you determine exactly how much mortar you need, so you don't end up with any wasted product. What's more, we will provide you with speedy service, which includes same- or next-day delivery.
In addition to mortar, we also offer many other masonry materials, including stone blocks and slabs, cinder blocks, cement mix, topsoil, masonry sand, and more. We also offer durable, high-performing masonry tools which come with a comprehensive warranty for your peace of mind.
For more information on our stone mortar, or any of the other products we offer, contact ASAP Stone and Landscaping Supply, the premier masonry material supplier in Austin, TX.