The Premier Mortar Supplier for Contractors and Homeowners in the Austin, TX, Area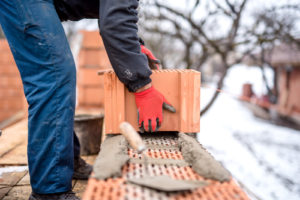 If you need mortar to complete your next construction project in the Austin, Texas, area, turn to ASAP Stone and Landscaping Supply. Founded in 2008 by Chris Whited, our company has helped countless contractors, home remodelers, and DIY enthusiasts complete their building projects by offering top-notch mortar and other masonry products at a fair price. We pride ourselves on helping our customers find exactly what they need and getting it to them in a timely fashion, and we would be delighted to provide the same great service to you as well.
ASAP offers a wide variety of mortar that can be used for a number of different applications, such as:
Adding decorative colors and patterns in masonry walls
Bonding bricks to form structures, including load-bearing walls
Patching or repairing stone structures such as walls, bridges, and sculptures
Securing stone veneer siding
And more
If you need help deciding what type of mortar would be best for your next project, you can visit our location in Austin, TX. There you can consult face to face with one of our friendly and knowledgeable staff members. He or she can review your options with you and help you make the best possible decision. Once you have decided on the type of mortar you want to purchase, we can provide same- or next-day delivery, if needed, so that your project remains on schedule.
To learn more about the different types of mortar we offer, contact ASAP Stone and Landscaping Supply today. And when you visit our Austin, TX, location, you can view our other masonry products firsthand, including stone slabs, chop stone blocks, concrete, cinder blocks, masonry tools, and more.