Use Masonry Sand for Your Next Building Project in Austin, TX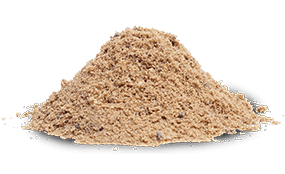 Masonry sand can be the perfect material to use in your next Austin, Texas, construction project and it's available from ASAP Stone and Landscaping Supply. We are the premier choice for contractors and remodelers in the area because of our premium products and excellent customer care. We can keep your construction timeline on track by providing prompt service which includes same- or next-day delivery, and our masonry experts can offer advice, answer your questions, and help you determine exactly how much material you need for your project.
Masonry sand is similar to concrete sand, but is much finer, making it highly versatile for use in a variety of applications including:
Creating concrete for paving projects that require a more finished appearance, like swimming pools and patios
Crafting mortar mix to adhere stones together for a smooth appearance
An alternative to beach sand for volleyball courts
Filling the bunkers on a golf course
Lining the ground on a playground
And more
At ASAP, we carry a variety of other construction products, in addition to masonry sand, that can be useful to contractors and remodelers in Austin, TX. We offer stone slabs and blocks including quartzite, sandstone, flagstone, and limestone. We also offer high-performing masonry tools from Ox Tools that are backed by a comprehensive warranty.
To learn more about our masonry sand, or any of the other products we offer, contact ASAP Stone and Landscaping Supply today. Or, come visit us at our Austin, TX, location.