Masonry Cement and Other Supplies for Stone Building Projects in Austin, TX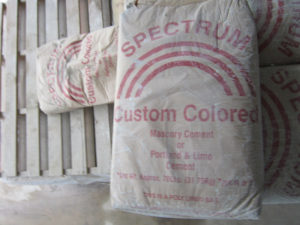 There are several types of masonry cement available for homeowners and builders in Austin, Texas, including Portland and lime, as well as combinations of the two. To ensure the best results, it is important to use the correct type in each application. For example, Portland cement is very high strength, but it has no flexibility or permeability. On the other hand, lime masonry cement has better workability but less strength and longer set times.
At ASAP Stone and Landscaping Supply in Austin, TX, we are stone experts who can help our customers make the most of their building projects. For example, if you're a homeowner looking to take on a DIY build, we can advise you about the correct type of masonry cement to use in your application. For building professionals, we can provide fast service at our stone yards as well as advice on the type and amount of stone to use in a project, preventing product shortages or surpluses.
Of course, we also offer a wide variety of natural stone products, such as limestone, sandstone, and quartzite, to accommodate any application. Our products include:
Patio stone
Edging stone
Builders stone
Boulders
Stone veneer
And more
If you'd like to learn more about the different types of masonry cement and natural stone products we offer, visit one of our two conveniently located stone yards today. We are proud to serve homeowners and builders in Austin, TX, and all surrounding communities.