The Premier Supplier of Cement Mix and Other Building Materials in Austin, TX, is ASAP Stone and Landscaping Supply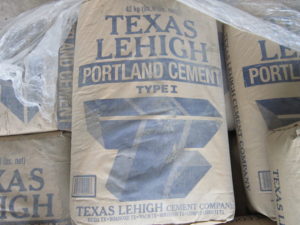 If you need cement mix for your next building project in Austin, Texas, the only name you need to know is ASAP Stone and Landscaping Supply. Since our company's founding in 2008, we have established and maintained a reputation for providing top-notch construction materials to contractors and remodelers in a timely fashion and at a reasonable price, and we would be delighted to provide the same great service to you.
No matter what construction materials you need for your Austin, TX, construction project, ASAP is here to help. We offer a variety of building products beyond just cement mix, including:
Stone blocks for paving walkways or constructing walls
Stone slabs that can be cut and sanded to form a countertop or used as a foundation for a patio or other structure
Mortar that can be used as a bonding agent for bricks
Stone veneer that can be adhered to a wall to form decorative siding
When you choose ASAP as your material supplier, you will receive fast service from our team of knowledgeable masonry professionals. Whether you are buying cement mix, stone slabs, or any other masonry product, they can answer your questions, help you determine how much material you need, and even provide same- or next-day delivery service to help keep your project on schedule.
To learn more about what makes us the premier supplier of cement mix and other construction materials, contact ASAP Stone and Landscaping Supply today. You can also come visit us at our stone yard which is conveniently located in Austin, TX.