Cinder Blocks and Other Masonry Products Available for Austin, TX, Residents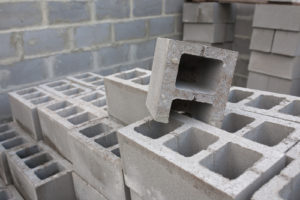 If you need cinder blocks for your next construction or DIY renovation project in Austin, Texas, turn to ASAP Stone and Landscaping Supply. We are the premier supplier of building materials for contractors and homeowners alike throughout the area. Our customers choose us because of the quality of our products and the speed and expertise of our staff members, and we are always willing to share our industry knowledge to help you complete your project.
Cinder blocks have a number of common uses for Austin, Texas, contractors, including:
Being built in tandem with concrete columns and tie beams and reinforced with rebar to form load-bearing walls
Forming a block wall that surrounds the concrete foundation of a house
Supplementing steel I-beams in larger buildings
Cinder blocks can also be repurposed in many creative ways. For example, they can be:
The base of a bench, shelf, or countertop
Filled with soil and stacked to form unique vertical planters
Packed with rocks and lined up on a hill to form stairs
Arranged in a small square shape and used as a fire pit
In addition to cinder blocks, ASAP offers a variety of other masonry products. Whether you need large slabs for a paving project, chopped stone blocks  to apply as veneer, mortar to act as a bonding agent, or top-notch tools to help you get the job done right, we can be your one-stop shop. What's more, we know the importance of timeliness in the construction industry. That's why our staff will always provide fast and friendly service. We even offer same- or next-day delivery, if needed.
To acquire cinder blocks, or any other masonry products for your next construction project, contact ASAP Stone and Landscaping Supply today. And feel free to come see our products firsthand at our Austin, Texas, location.