Only the Finest Patio Pavers for Sale in Austin
If you are looking for patio pavers for sale for your outdoor remodel in Austin, ASAP Stone and Landscape Supply is the only supplier you need to know. We have dozens of options available including natural stones like limestone, sandstone, and quartzite, as well as concrete paver products. Whether you are looking for natural stone or concrete pavers, ASAP has all the supplies you need to make the installation of your new patio a success.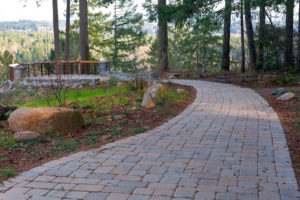 Benefits of Natural and Concrete Patio Pavers
Whatever choice you ultimately make regarding your patio pavers, there are multiple benefits to each type. Read on to learn more.
 The Strengths of Natural Stone Pavers
Unique textures and patterns – Since natural stones come from deep within the earth, each piece is subtly different in beautiful ways.
Stunning, organic colors – Each quarry we source our stone from has distinctive properties that lend themselves to creating vivid colors and hues on our stone pavers.
Distinctive shapes – Since stone is hewn along natural cracks and faults, no two pieces are identical.
The Advantages of Concrete Pavers
More cost effective – Concrete patio pavers are far cheaper to produce and transport than natural stone.
Easy to repair – Since concrete pavers are made up of uniform pieces, replacing a single one with a crack or other defect is relatively easy and won't disturb the patio as a whole.
Many finishing options – Concrete pavers are available in a number of colors, patterns, and textures than can be combined in many different ways.
The Best Stone Supplies in Austin
With the many options of patio pavers for sale available at ASAP Stone and Landscape Supply, we can provide you with the materials you need to create a new outdoor space you'll love. To see the many stones and pavers we have available, visit us at one of our two Austin locations. We can even arrange same or next-day delivery. Contact us today to find out more.