Perfect 16×16 Concrete Pavers for Sale for Your Austin Home
If you're trying to find 16×16 concrete pavers for sale in Austin, ASAP Stone and Landscape Supply has exactly what you need. Concrete pavers are a smart alternative for any hardscaping project and our team is here to show you the various options we have available so you can build the outdoor oasis you've always envisioned.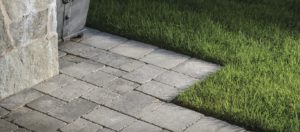 Strength and Convenience
The 16×16 concrete pavers we have for sale allow you to obtain the strength of stone while enjoying some unique benefits that concrete offers, including:
Customizable appearance – Our concrete pavers are available in a number of different colors and textures to fit whatever look you have in mind. While we have 16×16 concrete pavers for sale, there are also a number of other sizes and designs available.
Reasonable installation and maintenance costs – Since they are uniform in size and shape, the transportation and installation of concrete pavers is considered relatively simple and affordable. And, if any individual concrete blocks were ever to crack or break, they are easy to replace.
High strength – Concrete pavers are able to withstand expansion and contraction much better than a poured concrete slab and will do so with a much lower likelihood of cracking. Pavers are also denser than poured concrete, meaning they are harder to compact under pressure and are more waterproof.
Contact ASAP Stone and Landscape Supply Today
If you are curious about the 16×16 concrete pavers we have for sale or any of our natural stone products, visit us at one of our two Austin locations. Our expert team takes pride in knowing the ins-and-outs of pavers and are available to answer any questions you have. We also provide same- or next-day delivery for much of the greater Austin area. Contact us to learn more.