Beautiful Sandstone from the Leading Provider in Austin, TX – ASAP Stone and Landscaping Supply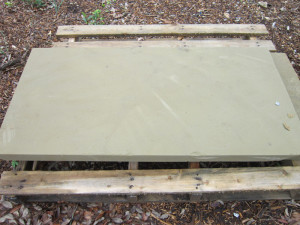 Are you in need of sandstone for a building project in Austin, Texas? Turn to ASAP Stone and Landscaping Supply for the finest stone products and top-notch customer service. Over the years, we've developed a reputation as the go-to source for both contractors and homeowners who want competitively priced stone products that will hold strong in virtually any application.
Sandstone is a sedimentary rock which consists of sheets of sand and mineral particles. It has numerous properties that make it the ideal choice for a variety of building applications in Austin, TX, such as walls, foundations, flooring, and even decorative accents. This is thanks to the fact that this sandstone is:
Easier to work with and hand-tool than many other types of stone, such as granite
Beautiful in color and chemically inert, giving it the tendency become richer over time
Extremely durable and has the proven ability to remain sturdy for years, even in conditions where frequent freezes and thaws are common
Of course, not all sandstone products are equal, and these building advantages are only available to those who choose the highest quality stone. At ASAP Stone and Landscaping Supply, we ensure that all of our stone is quarried from deep underground, so it has optimal density and color.
Whether you require sandstone, limestone, quartzite, or flagstone for your building project in Austin, TX, you'll find the most durable and beautiful products at ASAP Stone and Landscaping supply. Contact us today to learn more or simply visit one of our two stone yards in the area.