Limestone Products for Round Rock, TX, Homes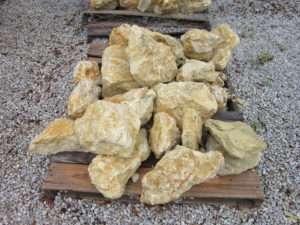 People have been drawn to limestone for thousands of years. From ancient monuments to modern patios, limestone has long been respected for its beauty and durability. At ASAP Stone & Landscape Supply, we offer many limestone products for all manner of hardscaping projects. Our expertise and natural stone products can help make your Round Rock yard spectacular.
There are several reasons that limestone has maintained its popularity. It is an exceptionally durable natural stone that can stand up to a variety of uses for many decades. It is also less affected by water erosion than many natural stones are.
Another reason for limestone's appeal is its undeniable beauty. It comes in several color combinations, including earth tones and shades of white and blue. Whether polished or naturally matte, limestone is a stone that simply exudes elegance.  The natural texture of limestone feels great underfoot and provides additional traction and grip, making it perfect for use as a paving stone.
Some of the limestone offerings we have include:
Blocks and building stone
Your Team for Natural Stone Products
If you need limestone or any other natural stone products for your Round Rock, Texas, yard, turn to ASAP Stone & Landscape Supply. One of our stone experts can help you find exactly what you need for your hardscaping project. You can also come and check out one of our two area stone yards. We even offer delivery on many purchases. To find out more, contact ASAP Stone & Landscape Supply today.