High Quality Patio Pavers for Sale in Round Rock
Are you looking for the perfect patio pavers for sale for your new patio in Round Rock? ASAP Stone and Landscape Supply has all the materials necessary to make your deck come to life. Whether you are looking for patio pavers with the stunning beauty of natural stone or the dependable consistency of concrete, ASAP has everything you need for your outdoor remodel.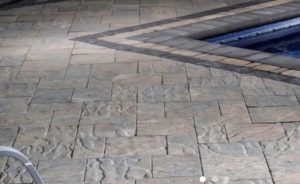 Inner Beauty
All of our natural stone is quarried from deep within the earth. By going deep, we ensure that our stone is of the highest quality possible, in both appearance and strength. Subjected to higher pressures, our stone is more compacted, meaning it has increased durability and more attractive colors and patterns. The natural patio pavers we have for sale are quarried from a number of locations, including Pennsylvania, Mexico, Oklahoma, and locally in Texas. Since they are products of nature, our paver stones come in a wide variety of sizes and shapes.
Synthetic Strength
If you are searching for concrete patio pavers for sale, ASAP has you covered. Concrete pavers share similar strength to natural stone while being less costly to purchase and install. Available in a number of distinct designs, sizes, colors, and textures, concrete pavers offer lots of customization for your new patio. You can also pick from a variety of colors and finishes for the ultimate personalization.
The Only Supplier You Need
For any patio or deck remodel in Round Rock, ASAP Stone and Landscape Supply has you covered. To find out more about the patio pavers we have for sale or any other stone products we carry, contact us today.