High-Quality Pavers Available to Residents in & Around Round Rock, TX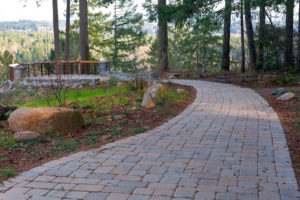 What do you imagine for your next outdoor renovation project? Is it a rustic cobblestone walkway leading into a lush garden area? Maybe it's the sleek look of worked stone lining the area around your pool. Or, perhaps you want to build stone walls with classic, old-world charm. Whatever your vision might be, ASAP Stone & Landscaping Supply can help you turn it into a reality. We are the premier supplier of pavers and other landscaping products for the Round Rock, TX, area. For more than 15 years, contractors and DIY enthusiasts alike have trusted us to supply them with the absolute best products, and our unwavering dedication to customer satisfaction has yielded us a stellar reputation within the community.
What Sets Us Apart?
Why not just buy your pavers from a big-box chain? Well, if customer service and a knowledgeable staff are important to you, then you will choose ASAP over the big-box chains every single time. Plus, our prices are very reasonable, making us the obvious choice, even when a tight budget is a primary concern for your project. Moreover, you can consult with our team of highly trained and knowledgeable landscaping professionals who will help you choose the right pavers for your project. We even offer fast delivery services to ensure that your project timeline stays on track.
To view our incredible selection of pavers and other landscaping products, come visit our stone yard, conveniently located in Round Rock. Or, if you have any questions, feel free to contact us by phone or email and we will be happy to help you out.