Premium River Rock for Homeowners and Contractors in Austin, TX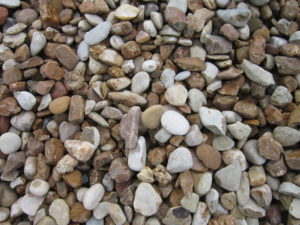 River rock is a popular component of landscaping projects in Austin, Texas, and for good reason. These natural stones come at a relatively low cost and are available in a multitude of sizes and colors. This makes them ideal for a wide variety of outdoor building projects, including:
Walkways
Edging
Gardens
Water features
Dry creek beds
And much more
At ASAP Stone and Landscaping supply, we offer the finest quality river rock at our stone yards in Austin, TX. We ensure our natural stone has optimal density and color saturation by only carrying products that have been quarried from deep within the earth. Plus, our selection of river rocks includes options from Texas, New Mexico, and Arizona, so you can choose from a range of colors.
In addition to river rock, ASAP Stone and Landscaping Supply carries all of the natural stone products that homeowners and contractors will need for their outdoor projects. For example, we offer builders stone, edging stone, stone veneer, paving stone, many types of stone aggregates, and more.
Furthermore, we are proud to provide outstanding service at our stone yards. For example, we can help you determine how much of a product you'll require for your project, which will prevent surpluses or deficiencies at your worksite.
For the finest natural stone products, including river rock, that are available in Austin, TX, visit one of ASAP Stone and Landscaping Supply's two conveniently located stone yards today.