Natural Paving Stones for Builders and Homeowners in Austin, TX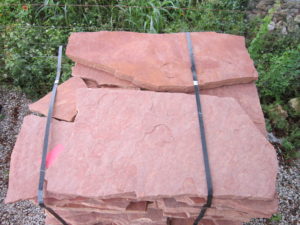 When it comes to natural paving stones, there's no better source than ASAP Stone and Landscaping Supply in Austin, Texas. We offer the widest variety of top-quality paving stone in the area, which includes many different stone styles, sizes, shapes, and colors. For example, we offer everything from sandstone standups to quartzite patio stone. So, whether you're a homeowner taking on a do-it-yourself walkway or a contractor building a natural stone pool deck, we have you covered.
In addition to offering a wide variety of paving stones at our stone yards in Austin, TX, there are many other benefits to choosing ASAP Stone and Landscaping Supply, including:
We ensure all of our natural stone products are of the finest quality by only stocking stone that has been quarried from deep within the earth, ensuring high density and color richness.
We provide quick service at our stone yards, so builders can keep their project timelines on track. Plus, we can provide same- or next-day delivery to jobsites throughout the area.
We can provide advice about what type of stone is best for your project as well as how much you'll need, helping to prevent shortages or overages.
At ASAP Stone and Landscaping Supply, paving stones are only a small part of what we offer. You can turn to us for builders stone, edging stone, stone aggregates, and everything in-between.
To learn more about the paving stones and other products that we offer at ASAP Stone and Landscaping Supply in Austin, TX, contact or visit us today.