Add Some Sparkle to Your Pflugerville, TX, Deck with Quartzite Pavers
Nothing beats the magnificence of a deck or patio made with natural stone. And if you're a homeowner who wants a little extra flare for your hardscaping project, you should consider the unmatched beauty of quartzite pavers.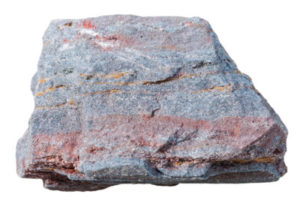 Quartzite pavers are a cut above other natural stone pavers because of their unsurpassed visual appeal. While there are many types of quartzite with many possible appearances, quartzite pavers will often have unique flourishes that set them apart from other natural stone products. Whether it's crystalline veins, shimmering speckles, or simply a quiet elegance, quartzite has unique visual components that make it stand out from the crowd.
If you're a resident of Pflugerville, TX, looking for a local supplier for your quartzite pavers, turn to the pros at ASAP Stone & Landscape Supply. We've been helping residents get the best natural stone and concrete products for over a decade and have the stone you need to elevate your hardscaping project the next level.
The Strengths of Quartzite
Quartzite looks amazing, but it also has interesting characteristics that make it well-suited as a paving stone. Some of these include:
Durability — The inherent strength of quartzite pavers means that they won't lose their luster even after years of heavy foot traffic.
Water resistance ­— Quartzite doesn't absorb water and won't expand or contract because of it.
Non-skid nature — One of the best features about quartzite is that it's naturally non-skid, which makes it perfect for paving.
Pflugerville's Quartzite Paver Supplier
If you'd like to use quartzite for the hardscaping in your Pflugerville, TX, yard, ASAP Stone & Landscape Supply can help. We work with quarries across the country to find stones that will make your hardscaping project gorgeous. To find out more about our many natural stone products, contact us today.