Hardscape Structures Are Becoming an Increasingly Popular Option for Outdoor Area Décor in Pflugerville, TX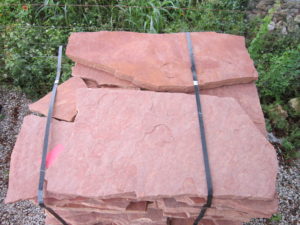 Does your outdoor area feel bland and rather empty? Is it lacking a certain distinct aesthetic appeal? If so, a great way to give it a facelift is to install hardscape elements. This includes structures like stone pathways, walls, planters, and even abstract sculptures and statues. This décor is not only visually appealing, but also creates a more natural aesthetic, which is ideal for outdoor areas.
Ideas for Your Hardscape Project
If you are unsure of what hardscape elements might be a good fit, the pros at ASAP Stone & Landscaping Supply would be happy to discuss your project with you and help you acquire the right materials for the job. Here are a few ideas to get you started
Remove some or all of your sod and replace it with gorgeous gravel or lava rocks
Create a paved pathway that meanders through your garden area
Create a rustic looking fire pit with chopped stone blocks
Create a unique seating area with a large stone slab
When you are ready to acquire the materials you need, simply come visit one of our stone yards, which are located just a short drive from Pflugerville. We have everything you need to complete your project, and we will even help you determine how much material you need so you don't overbuy and waste money or come up short and set your timeline back.
If you have any questions, feel free to contact ASAP Stone & Landscaping Supply. One of our associates will be happy to help make your project a success.