Top-Quality Mulch Available to Landscapers in Austin, TX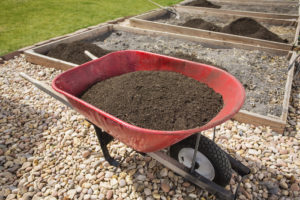 There are many different types of mulch available for landscapers and homeowners in Austin, Texas, but typically the best kind to use in landscaping projects is organic varieties, such as compost. These products are essential to making the most of landscaping, as they help to keep soil cool and moist, as well as increase fertility.
At ASAP Stone and Landscaping Supply in Austin, TX, we offer only premium mulch. Our products will not only help to maintain the health of your landscaping, but they will also make an attractive covering. We also offer everything else you'll need to create a beautiful landscaping project such as grasses, gravel, and a variety of soils, including:
Garden soil – Rich in nutrients and perfect for nourishing plants
Topsoil – Has a moderate amount of nutrients and makes an effective top dressing
Chocolate loam – A cost-effective product that can be used in many different applications
In addition to selling several types of soil, mulch, grass, and other landscaping products, ASAP Stone and Landscaping Supply is proud to provide outstanding service. We have a knowledgeable team that can help you determine the amount and type of product you will need for a project. And, we always strive to provide fast, courteous service, allowing our customers to keep their project timelines on track.
If you're interested in learning more about the landscaping products, including mulch, that we offer at our stone yards in Austin, TX, contact ASAP Stone and Landscaping Supply today.