Lueders Stone Blocks for Contractors and Homeowners in Austin, TX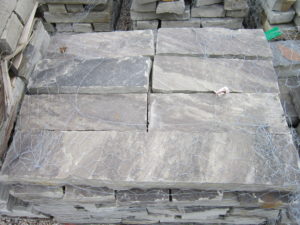 If you need Lueders stone blocks for an upcoming construction project in the Austin, Texas, area, turn to the professionals at ASAP Stone and Landscaping Supply. We can provide you with the building and landscaping materials you need and our highly experienced and knowledgeable staff will give you fast and friendly customer service. We offer same- or next-day delivery and we can answer any questions you might have about our products.
The Lueders stone blocks we carry at our two stone yards in Austin, TX, are quarried from deep underground to ensure they are exceptionally dense and rich in color. Stone blocks from ASAP are:
Highly durable and able handle the stress of even the most rugged applications, such as high walls and stone pathways
Versatile enough to be used in a wide variety of construction projects, including indoor and outdoor tile decoration and as natural, highly durable cladding
Available in many different colors from rich and earthy browns to vibrant pinks and reds
An economical option when compared to other types of stone blocks
In addition to Lueders stone blocks, we offer a variety of other masonry products including high-performing tools, cement, cinderblocks, and large stone slabs. We also carry landscaping products, such as topsoil, garden soil, loam, masonry sand, and more, making us a one-stop-shop for contractors and remodelers.
For more information on our Lueders stone blocks, or any of our other top-notch products, contact ASAP Stone and Landscaping Supply today. We proudly serve contractors and homeowners in Austin, TX, and all nearby cities.