Limestone Blocks and Other Natural Stone Products for Builders and Homeowners in Austin, TX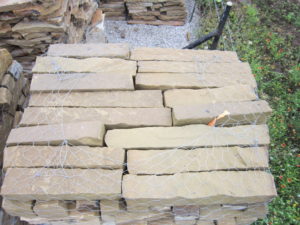 If you require limestone blocks for an upcoming building project, turn to ASAP Stone and Landscaping Supply. We have two stone yards that are conveniently located in Austin, Texas, where you can find the top-quality natural stone building materials you need. We ensure our products are superior to those provided by our competitors by only offering stone that has been quarried from deep underground, so it is highly dense and rich in color.
Because we only offer the finest limestone blocks at our stone yards in Austin, TX, you can rest assured that you'll receive all the fantastic benefits that this type of stone has to offer, including that it is:
Exceptionally durable and will be long lasting even in the most rugged applications
Highly versatile and can be used in a wide variety of building applications
Beautiful and available in many different shades
Relatively low cost when compared to many other building materials
Of course, limestone blocks are only one of many natural stone products that we offer. When you visit ASAP Stone and Landscaping Supply, you'll also find limestone and quartzite in a variety of configurations, such as blocks, veneer, slabs, pavers, aggregates, and more.
To learn more about the limestone blocks, and other natural stone products, that we offer, visit one of our stone yards in Austin, TX, today. We'll provide you with fast, friendly service and will be happy to provide valuable advice on the type and amount of stone that should be used for your project.