Driveway Pavers Add Personalization to Your Austin, TX, Home
Poured concrete driveways are a mainstay of suburban homes. While they mostly function well for their purpose, concrete driveways also lack individuality. Driveway pavers are great option for homeowners who want to stand out from the crowd. The pros at ASAP Stone & Landscape Supply are who Austin, TX, homeowners turn to when they need the best driveway pavers. We have dozens of options for your pavers so that you can customize the material, shape, size, and color you use for your driveway.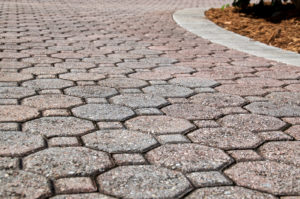 Using pavers for your driveway has many advantages over poured concrete, some of which include:
Easy repair — One of the biggest strengths about driveway pavers is the fact that each individual paver can be easily replaced. Unlike traditional poured concrete driveways, a crack in driveway pavers doesn't usually indicate a costly repair. Simply remove the effected paver and replace it.
Customizability — At ASAP Stone & Landscape Supply, we have driveway pavers available in a number of materials so you can make your driveway fit your home's aesthetic or have it stand out with bold material choices. You can also customize colors, shapes, and textures to make your driveway completely personal.
Strength — Driveway pavers are much more resistant to expansion and contraction than a poured concrete slab. Since there is a gap between the individual pavers, expansion from heat is rarely catastrophic. Even when the weather in Austin, TX, is at its hottest, your driveway will remain intact and uncracked.
Turn to ASAP Stone & Landscape Supply for Your Driveway Pavers
If you're considering remaking your driveway with pavers, you can count on the pros at ASAP Stone & Landscape Supply. We've been supplying Austin, TX, with high-quality stone and concrete products for over a decade. To find out more about our pavers or any of the other natural stone products we carry, contact ASAP Stone & Landscape Supply today.