Top-Notch Concrete Pavers Available to Homeowners & Businesses in the Pflugerville, TX, Area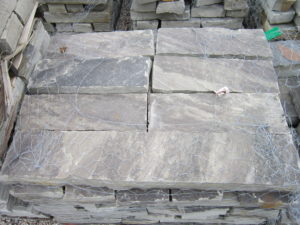 Concrete pavers are a popular construction material for outdoor remodeling projects and patio renovations because of their versatility in both style and functionality. Concrete pavers can create a gorgeous and symmetrical tile mosaic or a rustic, rough-cut stone pathway, and pretty much anything in between. For contractors and DIY homeowners alike, the best place to buy concrete pavers is ASAP Stone & Landscaping Supply. We have been in business for over a decade and customer service is our number one priority, which sets us apart from most other suppliers in the industry.
Applications for Concrete Pavers
If you are renovating a patio area and need to pave a large stretch of ground, you could simply pour down some concrete and call it a day. But that creates a drab look with little character or style. Concrete pavers are a much better option because they can capture a desired aesthetic easily and are suitable for virtually any application including:
Carving out a walkway through a garden
Creating an inviting path up to an entryway
Paving the surface around a swimming pool
They can do so much more as well. The possibilities are only limited by your own imagination and ingenuity.
Buying Concrete Pavers from ASAP
Buying from ASAP Stone & Landscaping Supply is a pleasure, which is something you can't say for all stone suppliers. Our knowledgeable staff is happy to share tips with you and we offer same or next day delivery to keep your build timeline on track. Contact us today or visit one of our stone yards, just a short drive from Pflugerville.