Find the Brick Pavers You Need for Your Outdoor Remodeling Project in Round Rock, TX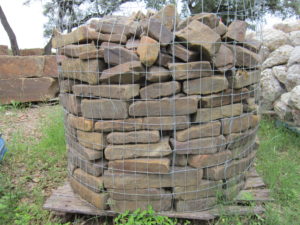 Brick pavers are ideal for a variety of outdoor remodeling applications. Maybe you want a symmetrical grid of smooth cut stone to surround a swimming pool. Perhaps you want a more rustic look to encapsulate a fire pit or carve out a walkway through your garden. Whatever your creative vision might be, brick pavers can do the job and they are available at a reasonable price from the pros at ASAP Stone & Landscaping Supply.
We make buying from us a pleasant experience, which certainly can't be said for every stone supplier out there. We go to great lengths to ensure that every customer leaves satisfied. This includes having associates on staff who are happy to share industry knowledge and installation tips for our concrete pavers. We also offer same or next-day delivery on virtually all of our products. Trust that you won't be pushing back your timeline because of us.
Being able to consult with a highly trained professional means that you will also be able to garner insight on unique and functional design ideas. Thinking about creating a rustic pathway through your garden? Maybe you want a symmetrical cut stone mosaic to surround your pool or an inviting walkway to lead up to your front door. Whatever your project goals are, we would be happy to help you make them a reality.
To learn more about the brick pavers we offer and the wide variety of applications they can serve, contact ASAP Stone & Landscaping Supply. Or you can visit our Round Rock stone yard and consult with us in person while getting a firsthand look at our incredible paver product selection.