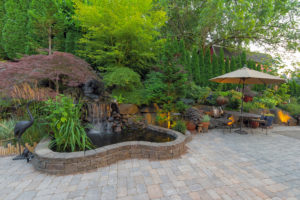 Brick Pavers for Homes in Pflugerville, TX
Do you want to upgrade your yard or home with a walkway, patio, or deck? Are you looking for a driveway paving option that isn't poured concrete? Do you want a new retaining wall or landscaping borders for your home? Brick pavers might be the solution. At ASAP Stone & Landscape Supply, we're the go-to source for Pflugerville homeowners who need anything from natural stone to brick pavers, and we can help you find the perfect hardscaping for your yard.
The Advantages of Brick
Bricks have been used as building materials for over 5,000 years, which is a testament to their lasting appeal and utility. Not only does brick look great, but it's an exceptionally durable material that works well in high-traffic applications. As a paving option, bricks are available in a number of colors and sizes, so personalizing them to your tastes is a cinch.
Utilizing brick offers homeowners many advantages compared with other paving options. Brick pavers are engineered specifically to bear weight and deal with constant wear and tear, so they won't lose integrity after years of use. Pavers are great in hot climates like Texas because the gaps between individual pavers allow for heat expansion without damaging the paving as a whole. Plus, repairing brick pavers is easy. If individual pavers crack or become damaged, they can be replaced without affecting the overall integrity of the structure.
The versatility of brick pavers means that they can even be used for non-paving applications. They are a great for any homeowners that want to build fire pits, pool decks, or almost any other freestanding yard structure.
Your Source for Brick Pavers in Pflugerville
If you're in need of brick or any other stone product, you can turn to ASAP Stone & Landscape Supply. Contact us today to learn more about our brick paver options or come visit us at one of our two stone yard locations. We even offer delivery!