Arizona Patio Stone for Builders and Homeowners in Austin, TX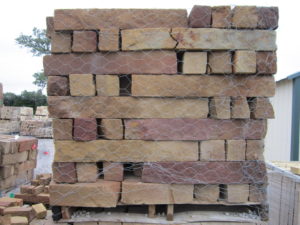 ASAP Stone and Landscaping Supply is proud to offer Arizona patio stone at two locations in Austin, Texas. We are the premier destination for builders and homeowners alike who are in the market for premium natural stone products that are long lasting and beautiful. We have high quality standards for the products we sell and only offer stone that has been quarried from deep within the earth, which means they have a high density and rich colors. This makes our stone products ideal for patios, walkways, and many other outdoor applications.
At ASAP Stone and Landscaping Supply, we are committed to providing our customers in Austin, TX, with a wide range of options, allowing them to select the stone that best suits their preferences and budgets. In addition to Arizona patio stone, we also offer stone that has been quarried from Pennsylvania, Oklahoma, Texas, and other areas. In addition, we can provide other types of stone that are suited to virtually any application. These types include:
Boulders
Builders stone
Stone veneer
Stone aggregates
Dry stack stone
Edging stone
And more
Our top-quality stone is only one of the reasons that discerning builders and homeowners choose us over other stone yards. We provide exceptional service and always strive to help our customers get what they're looking for as quickly as possible to keep them on schedule. We also offer convenient delivery, with same- or next-day service available.
If you'd like to learn more about our products, including Arizona patio stone, visit one of ASAP Stone and Landscaping Supply's two stone yards in Austin, TX, today.