The Premier Source for Specialty Stone in Austin, TX – ASAP Stone and Landscaping Supply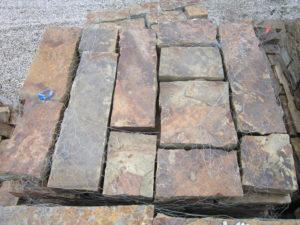 If you need to acquire specialty stone to use in your next building project in the Austin, Texas, area, you can confidently turn to ASAP Stone and Landscaping Supply. All of the stone that we offer is quarried from deep underground which helps to ensure its durability and aesthetic appeal. We provide all of our customers with speedy service, but we are also willing to take the time to answer any questions you might have and help you make the right decisions for your building project.
At ASAP, we know that variety is important to our customers. We carry several types of specialty stone at our Austin, TX, location, including:
Limestone – the least expensive but also extremely durable option
Sandstone – possesses a smooth feel and a warm, earthy tone for natural beauty
Quartzite – similar to marble in both its appearance and durability
Flagstone – a sedimentary stone that is ideal for paving walkways and patios as well as building walls and roofs
In addition to having a wide product selection to choose from, when you work with ASAP as your supplier of specialty stone, you will also receive fast service from our knowledgeable staff. We also offer same- or next-day delivery, to help ensure that you will meet your construction deadline.
To learn more about the different types of specialty stone that we offer, or any of our other masonry products like cement, mortar, masonry sand, and more, contact ASAP Stone and Landscaping Supply today. You can also come see our products firsthand at our stone yard conveniently located in Austin, TX.