Limestone Pavers Can Add a Touch of the Old World to Your Round Rock, TX, Yard
To elevate your Round Rock, TX, hardscaping project, you should consider the timeless appeal of limestone pavers. Limestone is a regal, sophisticated stone that recalls impressive, monumental structures like the Great Pyramids of Giza or the Parthenon. If you're a resident of Round Rock, TX, who wants to utilize limestone pavers to enhance your patio or other hardscaping project with old world elegance, you should turn to the experts at ASAP Stone & Landscape Supply. We carry a number of options for limestone pavers and other natural stone products to meet any of your hardscaping needs.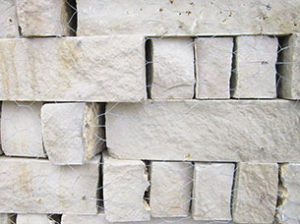 Your Patio in Round Rock, TX, Would Look Amazing with Limestone Pavers
Besides looking fantastic, limestone pavers provide several advantageous qualities when used for hardscaping. Some of the strengths of limestone include:
Toughness — The only evidence you need for limestone's durability can be found in the thousands of ancient monuments made out of limestone that are still standing. One of the reasons that limestone has always been such a popular building stone is because it weathers slowly and stands up to the elements exceptionally well.
Water resistance — One of the reasons that limestone lasts as long as it does is because it won't absorb water. This quality prevents limestone pavers from eroding or losing internal strength.
Heat dissipation — Another great quality about limestone pavers is that they don't retain heat like some other natural stone products. Their high reflectance means that much of the light that would be absorbed by other stones is instead bounced away from limestone. Even when the temperature in Round Rock, TX, starts to climb, your limestone pavers won't be too hot to walk on.
Natural Stone Specialists Serving Round Rock, TX
If you're interested in adding classical charm to your backyard with limestone pavers, ASAP Stone & Landscape Supply is the team you can trust. To learn more or to check out our fine natural stone products, contact ASAP Stone & Landscape Supply today.