A Wide Variety of Landscaping Rocks Available to Builders and Homeowners in Austin, TX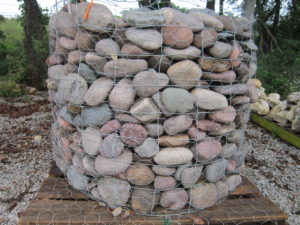 If you require landscaping rocks for a project of any size, turn to ASAP Stone and Landscaping Supply. We have two stone yards, conveniently located in Austin, Texas, stocked with everything you'll need to successfully build everything from patios to retaining walls.
At ASAP Stone and Landscaping Supply, we offer many different stone types, including limestone, quartzite, and sandstone, making it easy for you to find the option that best suits your budget and requirements. Our landscaping rocks are also available in a wide range of forms, including:
Patio Stone
Builder stone
Edging stone
Landscaping stone
Dry stack stone
Stone veneers
Aggregates
And more
In addition to offering a wide variety of stone products, we also only offer landscaping rocks that have been quarried from deep within the earth, so they have optimal density and rich colors. Plus, if you need the right tools to complete the job, we have everything you'll need, including masonry saw blades, trowels, jointers, and more, from top-of-the-line manufacturers.
What's more, ASAP Stone and Landscaping Supply is as committed to providing top-notch service as we are to providing high quality stone. When you visit one of our stone yards, you can expect to be served quickly and professionally. And, if you have any questions, such as how much of a certain material you'll need to complete a project, one of our experts will be happy to help.
To learn more about the benefits of purchasing landscaping rocks from ASAP Stone and Landscaping Supply, contact us today.