Find Everything You Need for Your Round Rock, TX, Hardscape Project at ASAP Stone & Landscaping Supply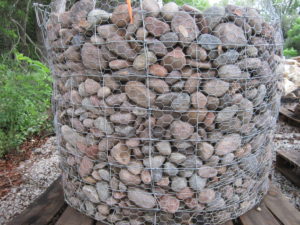 When it comes to acquiring materials for a hardscape project, contractors and renovators can confidently turn to ASAP Stone & Landscaping Supply. For more than a decade, we have served members of the community with a dedication to excellence and customer satisfaction that is virtually unrivaled within the industry, earning us numerous industry accolades and making us the premier choice for hardscaping professionals and DIY enthusiasts alike.
Hardscape Applications
Hardscape refers to the man-made structures included in a landscape, such as:
Cobblestone walkways that combine a mosaic of beautiful stones into a practical use
Stone walls that serve to segment areas of a garden
Fountains made of stacked stones, giving it a natural aesthetic
Statues and monuments to commemorate a place or person
Why Choose ASAP Stone?
Our cut limestone, quartzite, and sandstone materials are perfect for these structures and our talented team of professionals can help you determine just how much material you need to complete your construction project. What's more, we can provide same- or next-day delivery to help ensure that your project is completed in a timely fashion. Our goal is to provide the best possible service in order to make your project a success.
To browse our wide selection of landscaping products, come visit our stone yard, located just a short drive from Round Rock. Let us show you why so many contractors and DIY renovators turn to us for all their landscaping material needs.