How to Use Flagstone to Make Your Round Rock Construction or Renovation Project a Success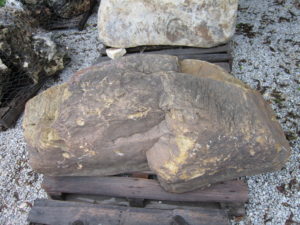 Flagstone is an incredibly versatile type of stone that can be used for a number of hardscape projects, which is why so many Round Rock contractors and renovators use it. It is often available in either slab or chopped block form and can be used for:
Refacing a fireplace with stone veneer
Paving a walkway
Building a rustic wall around your garden
Creating unique seating areas and outdoor furniture
Replacing countertops
And much more
If you are looking for a good source for purchasing flagstone for your upcoming project, you need only turn to ASAP Stone & Landscaping Supply. For more than a decade we have been serving contractors and homeowners in the area, providing them with the materials they need at reasonable prices. We also offer fast order fulfillment with our same- or next-day delivery service.
Moreover, our staff is comprised of extremely knowledgeable industry professionals. They are here to help make sure your project is a success by recommending the best product, providing expert application and construction advice, and helping you determine exactly how much material you need.
For more information about flagstone and the different ways that it can be used, contact ASAP Stone & Landscaping Supply and one of our associates will be happy to help. Or, you can come visit one of our stone yards and see our amazing products in person. We proudly provide landscaping materials to residents all throughout Round Rock and nearby areas.