Flagstone is Ideal for Many Outdoor Building Projects in Austin, TX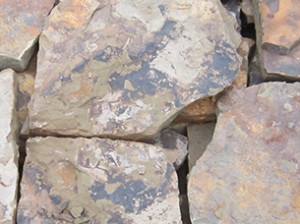 Flagstone, made up of thin layers of sedimentary rock, is typically flat, making it ideal for a wide variety of outdoor applications. It is also a cost effective product with a naturally non-slip surface and is therefore a popular choice among homeowners and contractors in Austin, Texas. However, there are a number of factors that affect the overall quality of flagstone, and at ASAP Stone and Landscaping supply, we make sure our customers only receive the best.
At ASAP Stone and Landscaping Supply, we ensure our selection of flagstone is of the highest quality by only stocking products that have been quarried from deep within the ground, resulting in high densities and rich colors. Additionally, our products come from the regions that are known to have the finest stone, such as Pennsylvania and Oklahoma. So, for builders and homeowners who demand the most durable stone for building pool decks, patios, walkways, or other outdoor living spaces, there's no better company to turn to than ASAP Stone and Landscaping supply.
Of course, we offer a variety of other stone products in addition to flagstone, allowing you to find the perfect match for your project in Austin, TX. These include:
Sandstone
Limestone
Quartzite
Furthermore, you'll receive outstanding service when you visit our stone yard. For example, we can help you determine exactly how much flagstone you'll require to finish a project, so you won't have to waste money on unneeded stone or make multiple trips.
To learn more about the flagstone that we offer at our stone yards in Austin, TX, contact ASAP Stone and Landscaping Supply today.