Decomposed Granite and Other Landscape Supplies Available in Austin, TX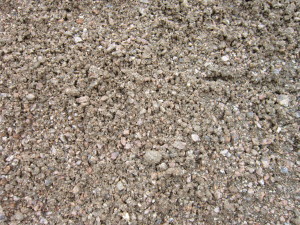 Decomposed granite is a stone aggregate that is popular in landscaping projects for Austin, Texas, homes and businesses. Though similar in construction to granite, each piece is typically smaller (3/8-inch at the largest) and it is formed from the natural erosion and weathering of solid granite. Because granite is an exceptionally durable and beautiful igneous rock, its aggregate form is ideal for a wide range of landscaping applications in which there is heavy foot traffic. For example, both builders and homeowners choose decomposed granite for paths, driveways, garden walkways, and more.
In Austin, TX, contractors and homeowners alike turn to ASAP Stone and Landscaping Supply for decomposed granite. We are a cut above the competition, not only because we offer the maximum value by providing the highest quality products at competitive prices, but also because we offer:
Fast service – Contractors don't have time to lose when getting the supplies they need for a project. We strive to serve each customer as quickly as possible, helping to keep them on schedule.
Expert advice – Our knowledgeable and extensively experienced team can help customers determine the type and amount of material they'll need for a project.
Delivery services – We can arrange same- or next-day delivery to our customers' worksite.
What's more, you can turn to ASAP Stone and Landscaping Supply for much more than decomposed granite. We offer an outstanding selection of landscaping and building supplies, such as sands, soils, road base, and a wide variety of natural stone products. To learn more, contact us today or visit one of our two stone yards in Austin, TX.