Chopped Stone Could Be an Ideal Material for Your Next Renovation or Construction Project in the Pflugerville Area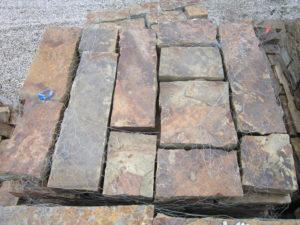 Renovators, contractors, and DIY enthusiasts in the Pflugerville area know that they can count on ASAP Stone & Landscaping Supply to provide them with all the materials they need to complete their projects. So many customers turn to us simply because the chopped stone and other landscaping materials we offer are of the highest quality. We quarry all of our stone from deep earth. This helps to ensure a deep, rich, natural color without any need for alteration. Moreover, it helps to ensure the lasting durability of the stone.
Impeccable Service
Our high-quality products aren't the only thing that keeps our customers coming back; it's also our amazing customer service. You can consult with our associates, who will help you determine the right type of stone for your job and exactly how much you need.
Fast Order Fulfillment
At ASAP Stone & Landscaping Supply, we know how important it is for you to keep your timeline on track. That's why we offer same- or next-day delivery on all our products. We strive to make sure that you'll never have to set your project back because the materials didn't arrive on time.
Come Visit Us
When you are ready to acquire the chopped stone you need for your next project, come visit one of our stone yards. ASAP Stone & Landscaping Supply is conveniently located near Pflugerville. Come on down and experience the difference for yourself.