The Premier Supplier of Chop Stone in Austin, TX – ASAP Stone and Landscaping Supply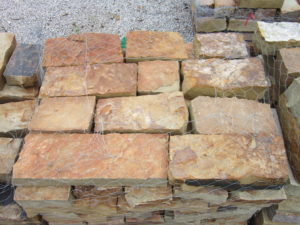 If you are looking for a chop stone supplier in Austin, Texas, look no further than ASAP Stone and Landscaping Supply. We carry a variety of top-notch stone blocks and slabs, quarried from deep underground to ensure they are of the highest quality. We go to great lengths to provide all of our customers with the best possible masonry products and customer service.
The chop stone blocks we carry at our stone yard in Austin, TX, are of the highest quality. They possess a natural beauty and virtually unmatched durability. The types of stone we carry include:
Quartzite – similar to marble in appearance and durability
Sandstone – has a natural looking color and a smooth surface feel
Flagstone – excellent for paving and building walls
Limestone – highly durable and cost efficient
When you choose ASAP as your chop stone supplier, you will receive excellent service from our knowledgeable staff. We understand how important it is to get things done in a timely fashion when it comes to renovations and construction projects. That's why we strive to provide our customers with speedy service, which includes same- or next-day delivery. However, our staff will also take the time to provide you with useful information about our products and help you determine exactly how much stone you need for your project.
If you want excellent chop stone and other masonry products like concrete, sand, and mortar, as well as speedy service, contact ASAP Stone today or come visit us at our location in Austin, TX.